HAVING PROBLEMS SETTING YOUR PRIORITIES? Then 'ESSENTIALISM' by Greg McKeown is all you need to solve your problems.
We may earn from the affiliate links in this post. You can read more here.
ESSENTIALISM IS A REASONABLE MINIMALISM.
The life we knew as a kid was a breeze that used to carry happiness. Growing up, we got responsibilities and the routine of eat, play and sleep became a lot more complicated. We got assignments, family and friends. The words we never knew like 'Self-care' and 'motivation' suddenly became important. Who knew we would read books on how to make friends one day, which is another great book by Dale Carnegie when we had the talent to own the place where we went? But life became tough and handling it became important and difficult.
If you are someone who had no trouble setting priorities in life, congratulations you never knew the sufferings of an indecisive heart but if you need some help, then CONGRATULATIONS! you are in the right place because the book I am going to talk about is so important that I would suggest everyone go read this. Even if you think you don't need it, you need this book.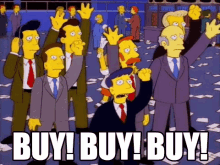 ESSENTIALISM BY GREG McKEOWN!
Essentialism is that one thing you never knew you needed. You have heard about minimalism all the time and it makes sense too but have you really thought what is minimal? I love to think it this way, effective and reasonable minimalism is essentialism and in his book 'Essentialism' Greg McKeown has portrayed that idea very beautifully.
I started reading this book during lockdown when there was so much time to do so many things. I am a very excited person to be honest who feeds off adrenaline so when I finally had the time to do all I wanted, I went numb. There was just so much! I couldn't decide what to do and when I did, I often ended up getting distracted and started something else leaving my old work unfinished. It was a very bad thing to do but I thought I had time to go back and finish it later. But boy, was I wrong.
As months passed by, I was unsurprisingly irritated with myself. I couldn't see anything getting done and when I asked myself what did I do? I could only think of nothing. (Nope, I didn't make Dalgona Coffee, thank you!)
But then I talked to one of my friends about this and he suggested me a book called 'ESSENTIALISM' and with many ups and downs in my emotions, I finally managed to finish it and I fell in love with it. Since then, I have read it twice and it still doesn't fail to amaze me. (By the way, Check out my friend's blog called Barely Wise which is just heaven for bibliophiles.)
Essentialism talks about what really is essential in your lives and focus only on doing it because then your energy won't be distributed everywhere and you can focus it on things that really matter. Then, your will achievements will get better because you are not wasting your time on things that won't matter to you in the long run.
Now you must be probably wondering that how to choose what is essential for you, right? Then don't worry, that part is covered in this book.
This book has easy and simple language no complex stuff going on. Everything has been explained beautifully and the author has done an amazing job. Anyone can read this book.
Prioritising everything in your life is so important because there are lots of resources in this era. Accept it, you can't do it all or be it all and when you accept this fact and do things you really like and ones that really matter you will enjoy your life more and things will get a lot easier.
NOW…
Buy this book if you want to-
Set your priorities
Live happily
Be successful
Be peaceful
Chase your dreams
And a lot more…
Are you convinced yet?
If yes, then click on this link to buy the book. If you buy through this link, I will get something too and you don't have to pay anything extra. Plus, I have searched for the cheapest price available on the internet and saved you from the hard-work. It would really mean a lot to me.
Thank you for reading this post, I hope you enjoyed it. Don't forget to comment your thoughts and share it with someone you think may need this.
If you want to read more from me, check out my blog by clicking here.